OUTDOOR LIGHTING DESIGN
in Albuquerque, New Mexico
Lighting brings out the beauty of an outdoor room during the time many of us enjoy our patios the most…after work. The evening is an important time to entertain or to enjoy some personal times of relaxation and enjoyment. A nice lighting design with high quality fixtures can help make this possible. Check out some or our projects on Houzz.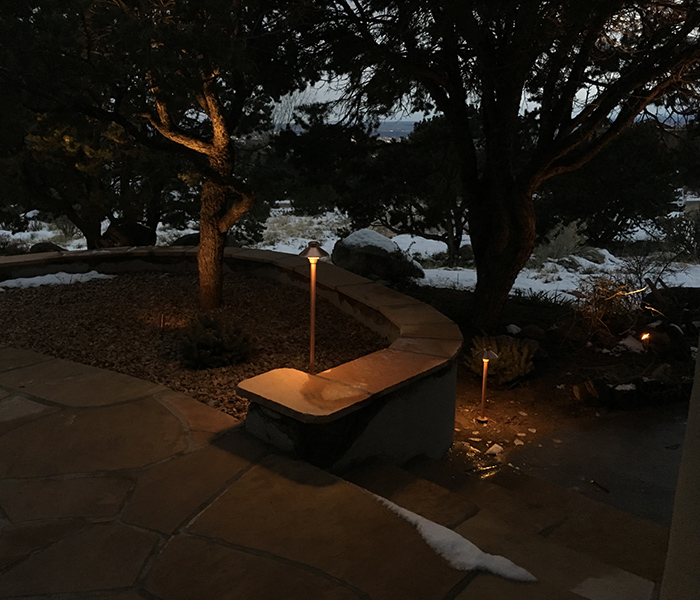 Creative Lighting
Lighting can be especially enjoyable during the winter when much of the garden is otherwise dormant.
Down lighting or moon lighting in established trees creates wonderful shadows on the ground and adds dimension to the nightscape.
Lighting on fountains and other focal points brings out the best in the landscape at the time that we enjoy it most.