LANDSCAPE CONSULTATION AND REPAIR
in Albuquerque, New Mexico
Steve Shelly Landscapes specializes in ideas and solutions to help keep your landscape investment in good repair and looking great. We are happy to consult with you on what we might do to enhance your property or to help mitigate a concern. Sometimes a quick appointment is all that is needed to get your lawn, plants, lighting or irrigation system back on track.

Steve has 39 years of experience in diagnosing plant and tree problems, plant identification, ideas for upgrades and plant care. Let us take a look at your yard and give you advice for meeting your concerns and objectives.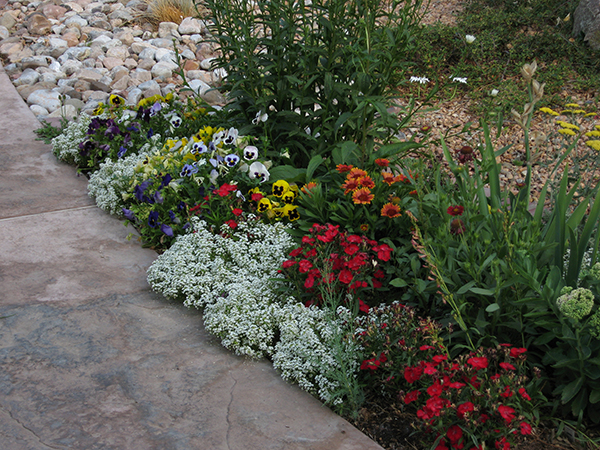 Capabilities:
We can help you formulate your ideas, add or revise your irrigation
Review your existing landscape and make suggestions for improvement
Creative solutions to problems found in the landscape like improper drainage, timers, and sprinklers.
Plant identification and advise for proper pruning and management of your new or existing landscape.

Our repair team is highly trained to take care of your outdoor needs. Anything from irrigation, drip, flagstone, replacement planting and pruning, our detail-oriented, professional technicians will meet with you and help you GET ER' DONE.