OUTDOOR FIRE AND COOKING
in Albuquerque, New Mexico
Custom built fireplaces and cooking centers help create another "room" in the outdoor living area and help expand the landscape with beauty and function. Check out some or our projects on Houzz.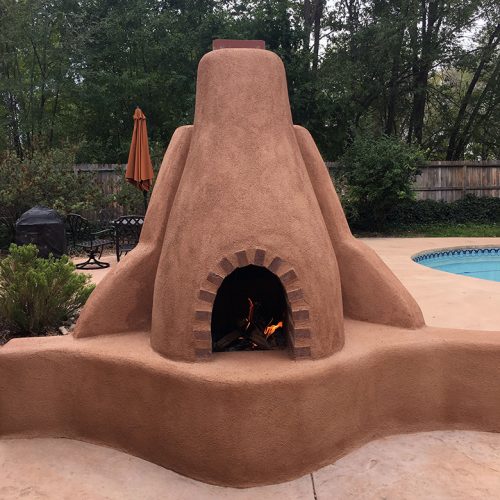 A fireplace or fire pit looks great and extends the comfort level and aesthetic enjoyment of our outdoor space during the cooler months.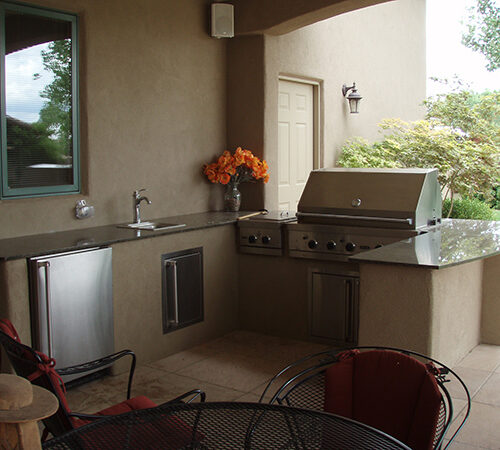 An outdoor kitchen is perfect in Albuquerque's modest climate. Custom built with stone or granite countertops, stainless steel built-in BBQ, stove tops, cabinets, sinks and space for refrigerators and storage all make for a very livable entertainment area.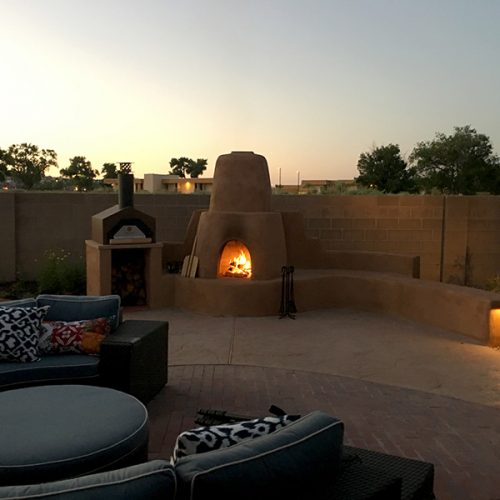 A well built fireplace can include banco seating areas, pizza or bread ovens and storage areas for wood and supplies. Your imagination is the limit!