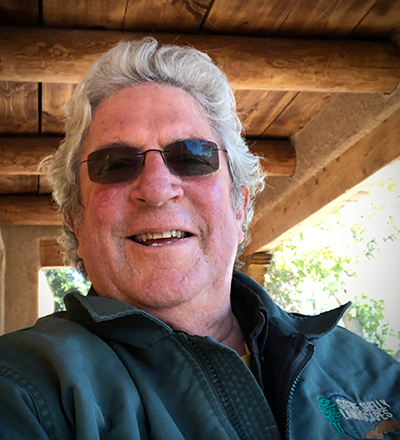 OWNER
Steve began in Orange County, CA in the fine arts as a photographer, artist and designer. This passion soon led to bringing this love for color, composition, scale and texture into the landscape medium. After taking care of landscapes in Anaheim Hills, California for a couple of years, Steve moved to Albuquerque in 1980 to take graduate classes in Art History and Photography. He soon continued in landscape design and maintenance to take care of his family and "Art Habit".

Over the past 38 years, these two passions have dove tailed into a very enjoyable and successful creative process. Click here to visit his Fine Art website.

The most enjoyable part of this job is meeting and listening to the ideas and goals of new and existing clients and developing a plan for bringing about their dreams and vision.

We are blessed with committed, skilled staff who have worked together for many years to serve our clients needs. Most of our team has been at Steve Shelly Landscapes for over 12 years, some up to 20 years. This longevity brings about a smooth working environment and a group who knows the goals and intricacies of this company.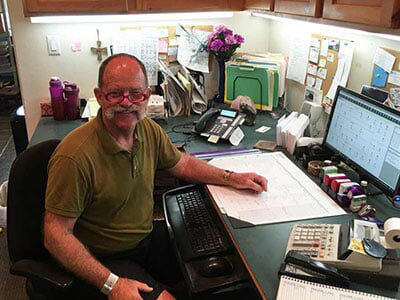 Office Manager
John has been with us over 20 years. His commitment to this company and ability to make people feel welcome is an amazing asset to this company. His careful approach to bookkeeping and finance have helped Steve Shelly Landscapes develop an excellent reputation for paying bills on time and meeting the needs of our clients in an efficient and friendly manner.
Crew
Experienced, organized and self-motivated these guys get the job done efficiently and aesthetically.