LANDSCAPING INSTALLATION SERVICES
in Albuquerque, New Mexico
Since 1978, Steve Shelly Landscapes has been the premier design/build company in Albuquerque and New Mexico. Our well-trained and professional crews are skilled in creating long lasting landscape projects. Using top quality materials and an artistic approach gives lasting enjoyment and value to the outdoor living space.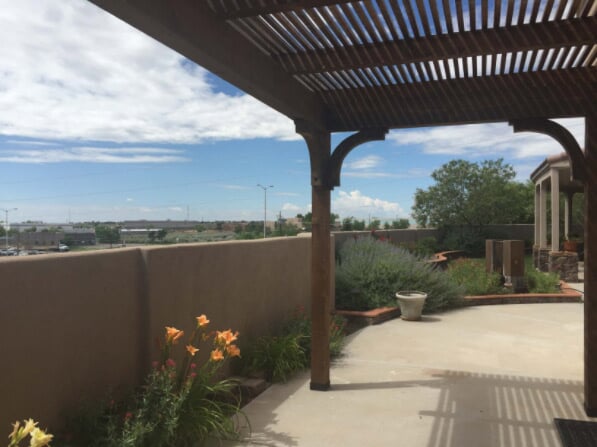 Key Benefits of Landscape Installation Services:
Listen to your priorities and concerns
Develop easy to read scale drawings of your site
Built with a focus on beauty and function utilizing the existing elements to their highest gain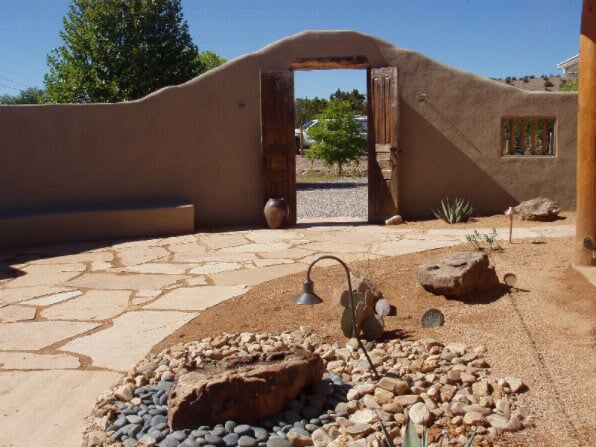 Capabilities:
More than 40 years of experience implementing client ideas into long lasting, aesthetically pleasing outdoor living spaces
Professional staff making communication a priority
Experience in a wide range of outdoor landscape materials and requirements
Use of High quality materials and professional construction methods assure pleasure and value for years to come
See our Examples of creative and well built Patio Covers, Water Features, Lighting, Xeriscape, Patios and Fire and Cooking areas. Each one is unique based on our client's individual ideas and vision.
Creative solutions to problems found in the landscape like improper drainage, timers, sprinklers, disease and pest issues.
Plant identification and advise for proper pruning and management of your new or existing landscape.